At RoboFit we specialise in a range of services targeted at those living with neurological or musculoskeletal conditions such as Spinal Cord Injury, Multiple Sclerosis or Stroke. Our team will work with you to explore what's possible.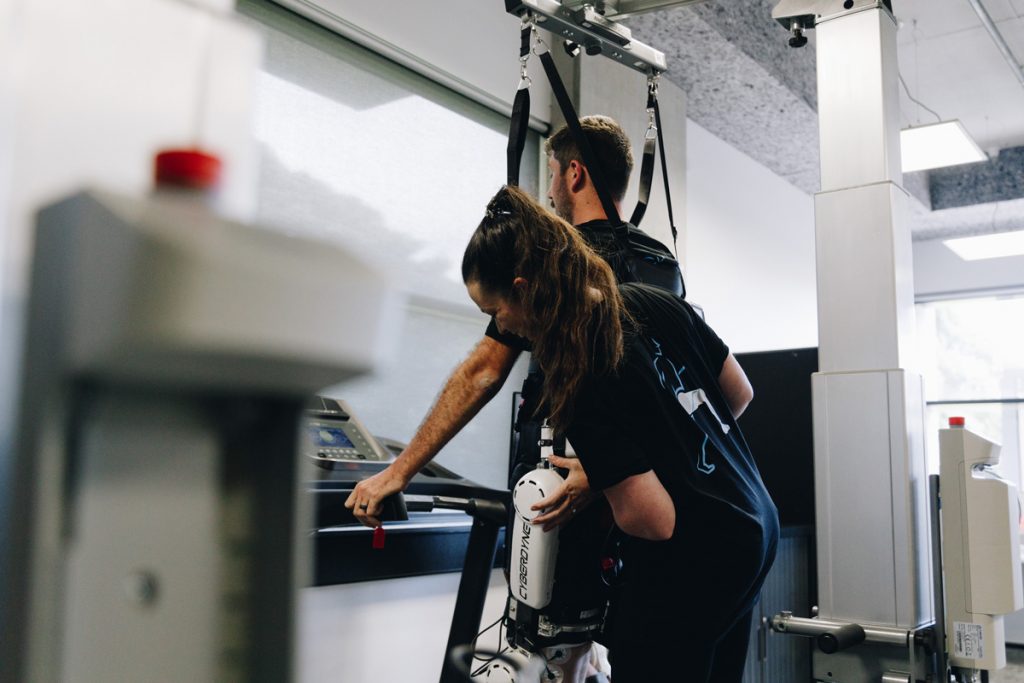 Building on a foundation of traditional exercise physiology, our certified therapists harness the power of HAL to help clients achieve their goals. With HAL assisted sessions clients work alongside a neuro-controlled exoskeleton certified trainer.
Our sessions are done in a safe environment with falls prevention practices in place, with therapists using real-time data from the exoskeletons to meticulously craft a personalised training session.
We offer remote consultations with our therapists for those wishing to explore what training at RoboFit can do for them. We offer a free 30 minute weekly group telehealth session that anyone can join and do from their home. Contact our team to join these sessions.
Working alongside RoboFit are a team of multidisciplinary partners who are passionate about helping people achieve their goals. We believe that working together we can help you achieve your goals.
Where our team doesn't have the right fit of skills for what you need we will try to help you find the right help.
Reach your rehabilitation goals with RobotFit today
Our diverse team comes from a variety of backgrounds, but are united in our mission to empower people to redefine what's possible. We all live by the motto never say never.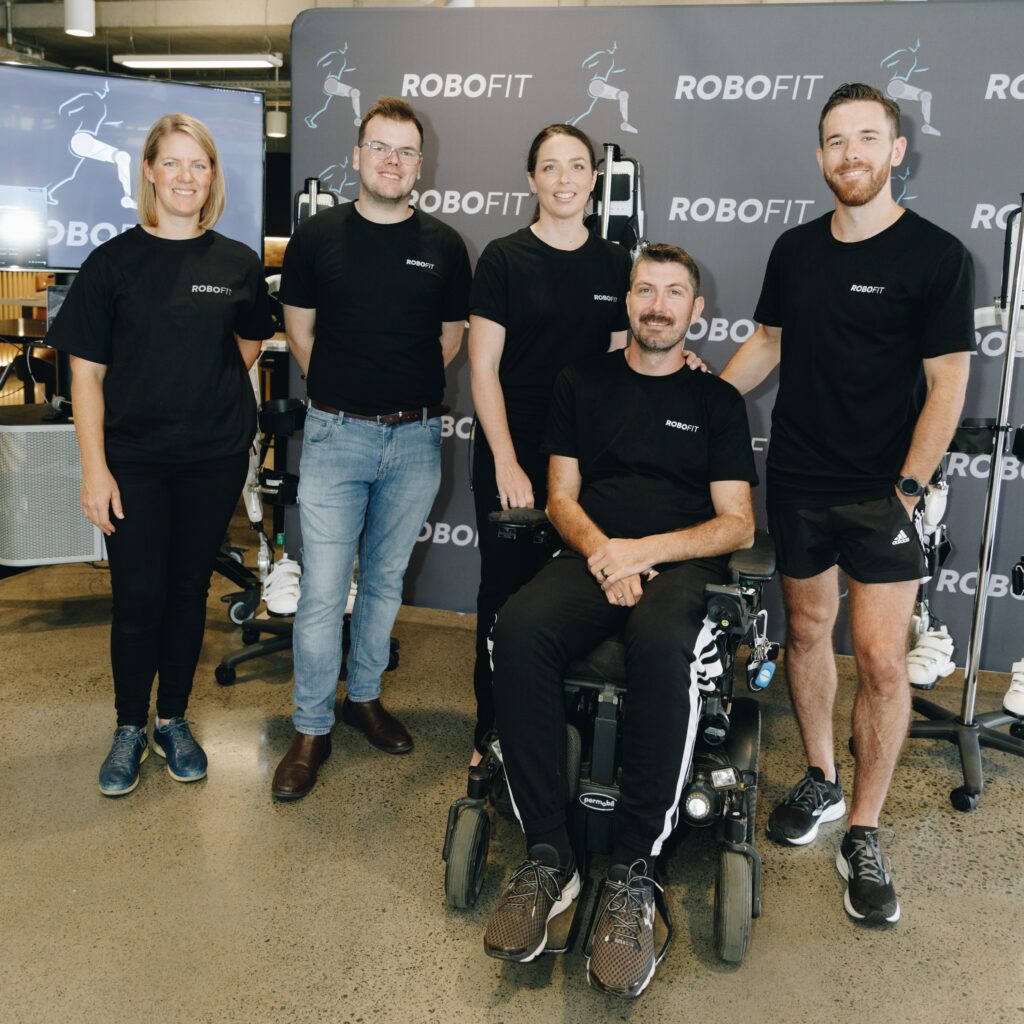 Your guide to the future of rehabilitation
The RoboFit team is made up of Allied Health Professionals and Assistants that will work with you to define your health and wellbeing goals and tailor a program specific to you.
Get our free guide direct to your inbox to find out more about HAL, how it all works and the packages we offer