Work with your physiotherapist to reach your goals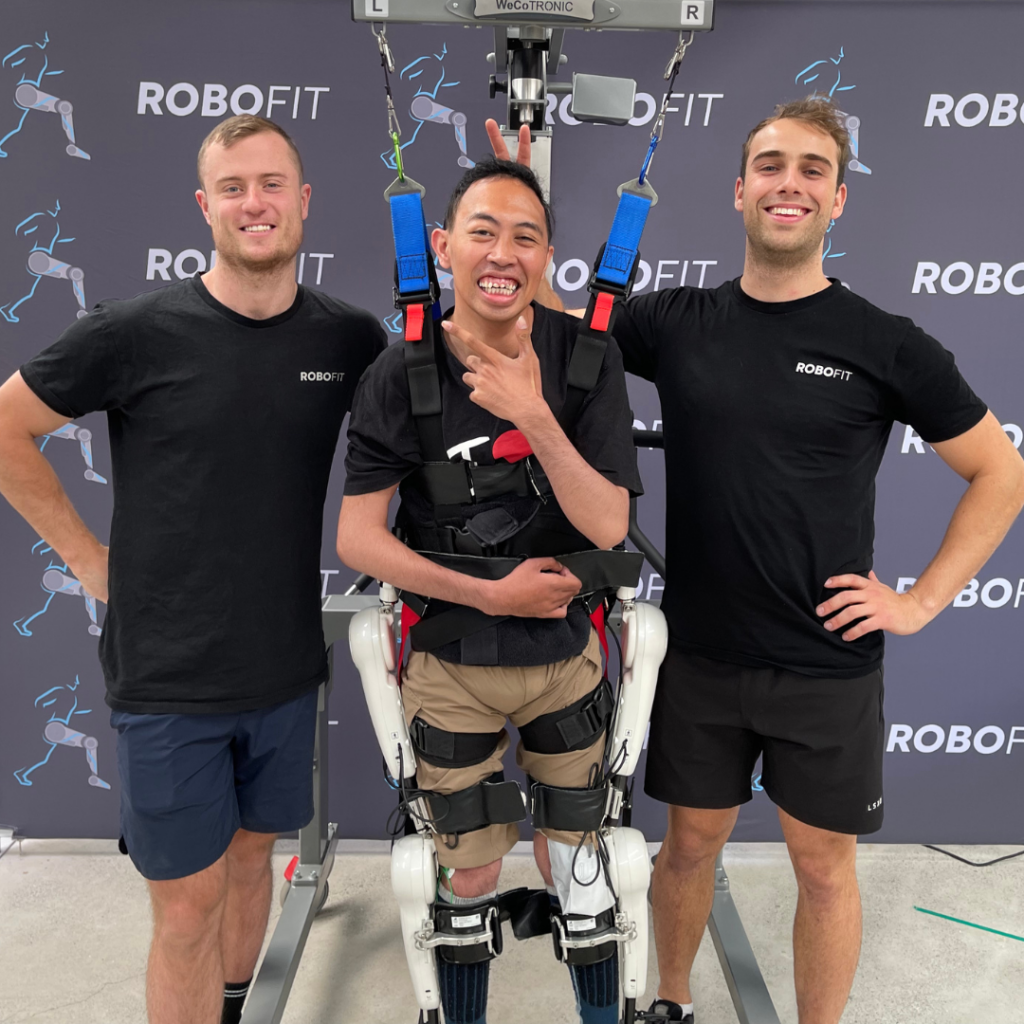 RoboFit's experienced team includes Physiotherapists who can help you to reach your goals and increase your independence in a way that suits you.
We work with individuals from a variety of groups, such as
Spinal Cord Injury
Stroke Survivors
Parkinson's Disease
Guillain Barre Syndrome
Multiple Sclerosis
Falls Prevention for elders
We can provide sessions in the most convenient manner for you:
At RoboFit's training centre, based in Wollongong and Sydney
At your home
Online (Telehealth)
Working with physiotherapists can help deliver benefits including Increased strength, improved speed and mobility, better sleep, improved posture, increased fitness and better mental health.
Physiotherapy focuses on the assessment, diagnosis, treatment and management of conditions related to movement and mobility. 
Physiotherapists primary goal is to improve and maintain the patient's physical function and movement. This can include helping patients recover from injury or surgery, managing chronic conditions, helping patients to manage pain and improve strength, balance and coordination.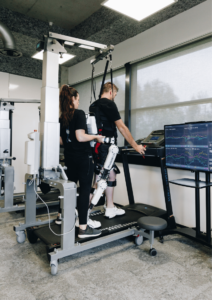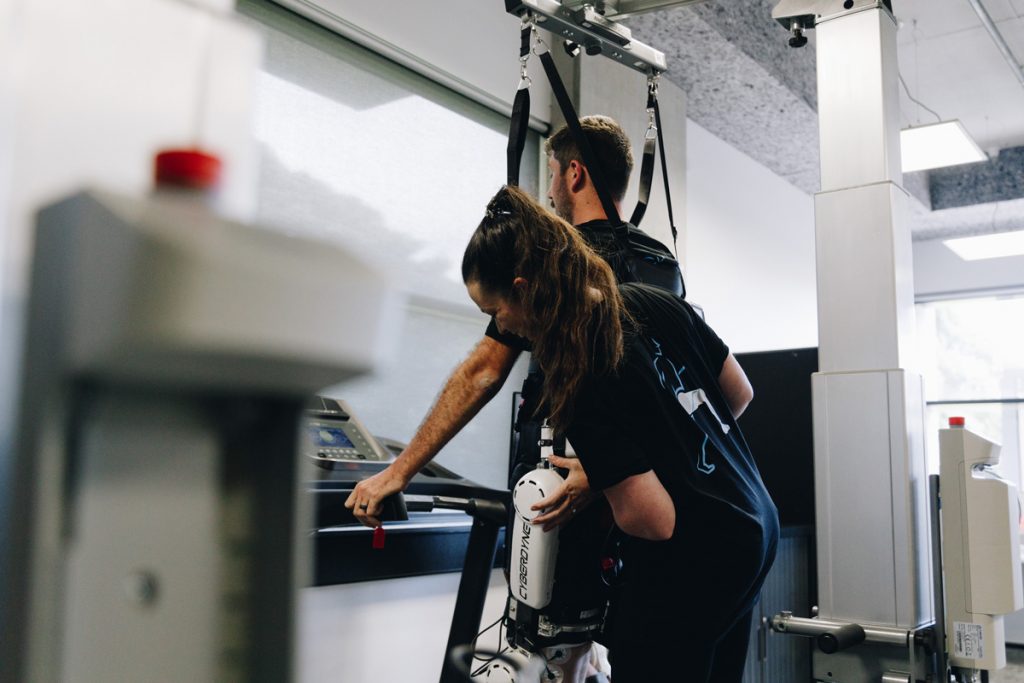 what can physiotherapy do for you
There are several ways physiotherapy can help to improve health, including:
Managing pain
Improving mobility and function
Capacity building and rehabilitation 
Preventing Injuries 
Managing chronic conditions
Monitoring and evaluating progress 
If you want to connect with our team contact us today here or call us on 1800 560 842
what is neuro-physiotherapy
Neuro physiotherapy, also known as neurologic physical therapy, is a type of physiotherapy that focuses on the assessment, diagnosis, treatment, and management of conditions that affect the nervous system, such as stroke, traumatic brain injury, multiple sclerosis, Parkinson's disease, and other neurological conditions.
Neuro physiotherapists work closely with individuals who have neurological conditions to help them improve their movement, strength, coordination, balance, and overall function. They use a variety of techniques, such as exercises, manual therapy, and modalities, to help the individual achieve their goals.
In addition to improving physical function, neuro physiotherapy also focuses on addressing the cognitive and emotional aspects of living with a neurological condition, such as fatigue management, pain management, and strategies to improve quality of life.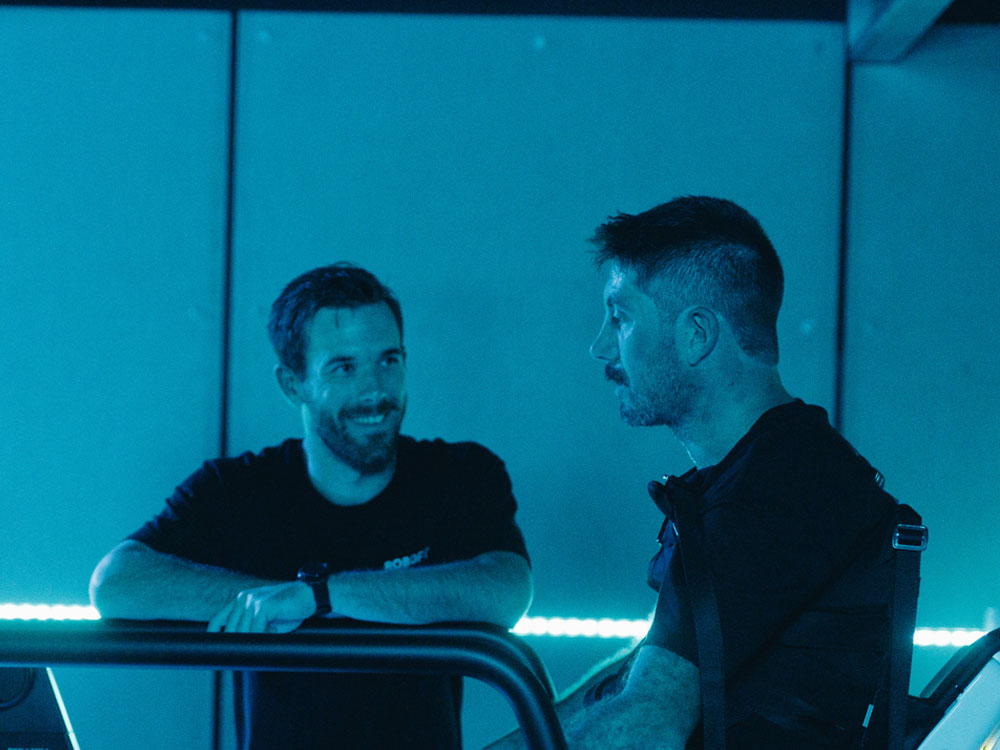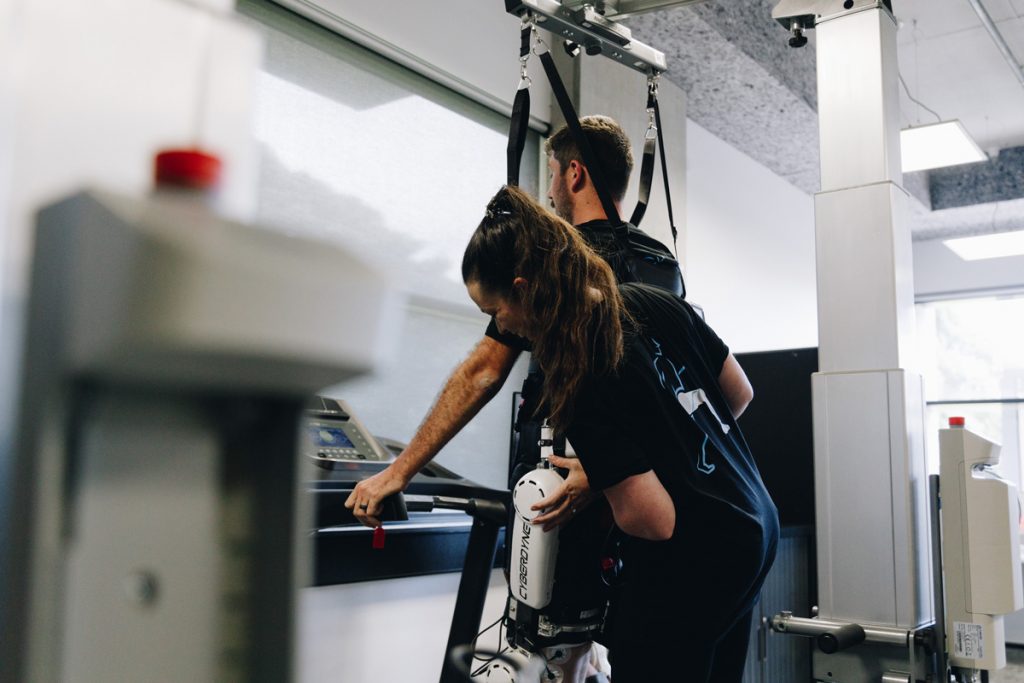 When to work with a physiotherapist
Neuro physiotherapy can be helpful at different stages of recovery, from acute care, subacute and rehabilitation, to long-term management. For example, in the acute stage, the focus may be on preventing complications, such as preventing contractures, maintaining the range of motion and preventing secondary injuries.
During the rehabilitation stage, the focus shifts to retraining movement and improving function, whereas in the long-term management stage, the focus is on maintaining function and preventing complications, such as falls and pressure injuries.
Using tools like assistive technology including exoskeletons can help physiotherapists to adjust and advance treatment options.
can i use my funding for physiotherapy
RoboFit works with clients across multiple funding schemes including NDIS, aged care, iCare and other state based workers compensation schemes. 
You can use your NDIS funding to access exercise physiology, with services fitting into the Improved Health and Wellbeing, and Improved Daily Living categories.
Our friendly team are happy to help you determine whether you're eligible to undertake NDIS funded sessions.
Want to learn more? 
Get in touch with our team today at 1800 560 842 , or contact us using the button below.