World-leading exoskeleton assisted therapy now in Sydney
RoboFit founders Maryanne and Dan sti down for a chat about the experience of bringing the world-leading exoskeleton assisted therapy to Sydney, why they chose the Alexandria location, and what else is coming up for RoboFit in 2023.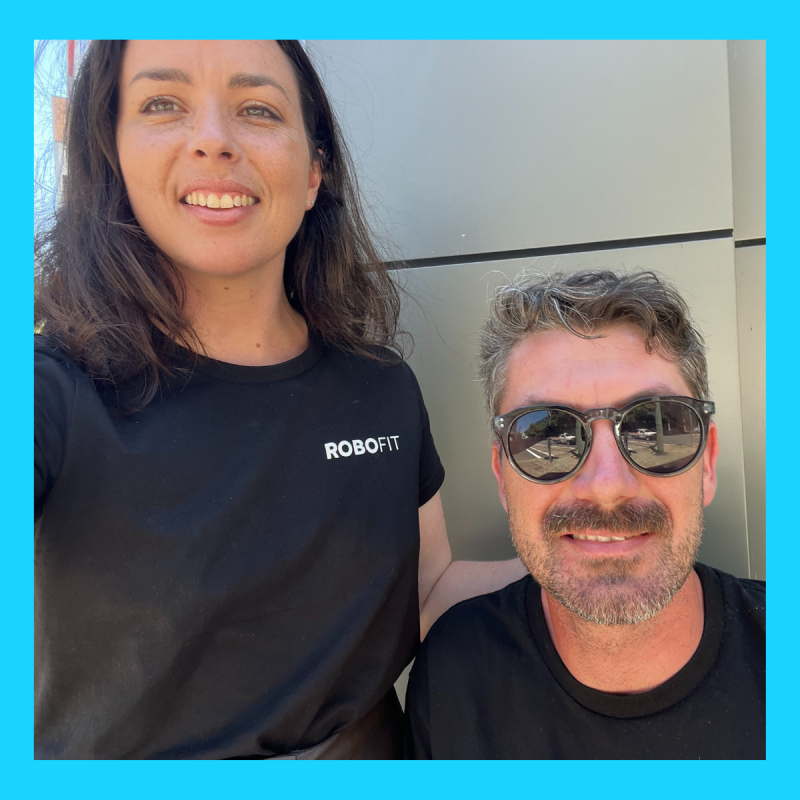 How does it feel to be opening in Sydney?
MH: It is exciting to be growing our team. We know that we've had quite a number of clients who have either patiently waited, or traveled down to our Wollongong clinic to access services, but we're really excited to be able to further help our community and help from a new location in Sydney. We're excited to be able to replicate what we do down in our Wollongong centre with Cyberdyne's exoskeletons, in Sydney and beyond. It's a beginning for us. 
DH: It feels amazing to be opening a Sydney site. It's been a long time coming. We are very excited to be helping out our clientele up in the Sydney area. 
What has the process of finding a location been like?
DH: The whole journey's been about 10 years to get RoboFit up and going here in Australia. So it's been a long journey to be able to get it here, and we're now happy to be able to help others.
MH: It's taken a little while for us to find a suitable site up in Sydney. We learned a lot of lessons when moving into our master training clinic in Wollongong, we very much knew from experience that accessibility was quite important, location and proximity to public transport. 
It's been a challenge from a Wollongong perspective to service Sydney clients. We knew that the demand and the locality and proximity to hospitals was quite important. Being close to one of the key hospital precincts, we're only 20 minutes away from the Prince of Wales, where there are specialists and other services that our clients are going to need. The airport as well, we've had a lot of interstate clients already and we're welcoming our first international client in February. A lot of these factors went into the decision making. 
Trying to find something that suited our needs, that ideally was ground floor so we weren't relying on a lift, really narrowed down our options, but fortunately we found a good location with SportsLab. We're looking forward to moving into their Alexandria site and being able to offer our services in the Sydney area. Having other allied health professionals around that can assist our clients with some of their needs is another aspect we're looking forward to.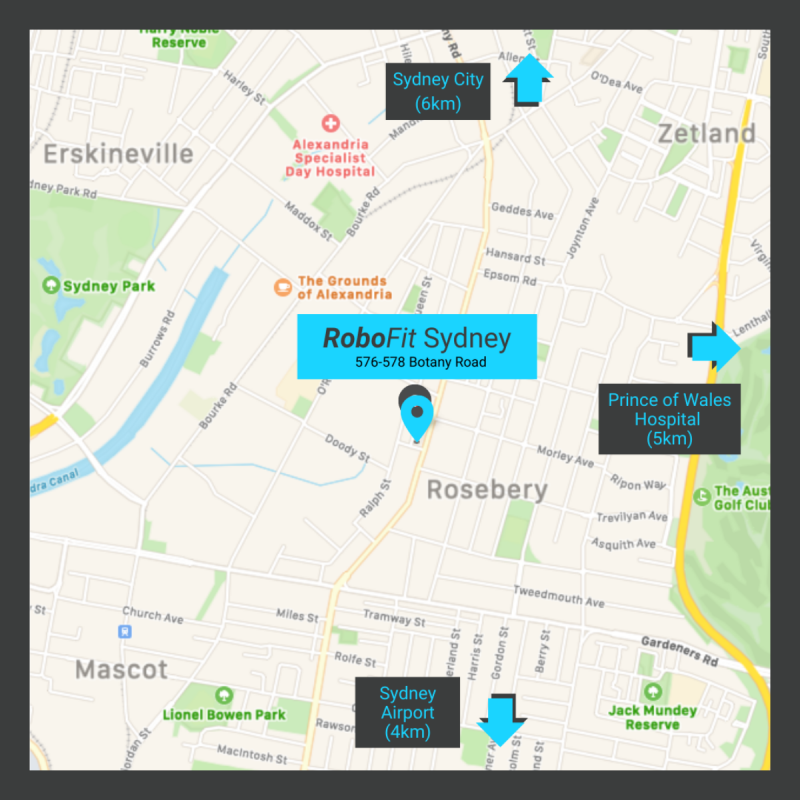 Do you foresee any challenges for the new clinic in Alexandria?
MH: I imagine there will be some teething problems getting the new clinic up and running in the new location. For us it's been how we improve our reporting processes both for clients as well as team members,  trying to anticipate challenges and work out challenges such as referrals to local accommodation providers for interstate and international clients that will be coming to visit us, so trying to pre-empt that. 
We understand that there are still going to be access challenges for some clients, so we are still on the hunt for suitable locations in Western Sydney, as well as our waiting lists in other states that we're trying to service. This is the first Sydney location, not the only.  We're very excited to be expanding our presence and helping our clients closer to where they live.
What are you MOST excited about?
DH: I'm most excited about RoboFit expanding. I've seen the benefits from using the exoskeleton technology in assisted therapy myself over the years. It's something that I wanted to bring to Australia and give to our community. Now we're here and we're expanding. The demand is there, people like it, so now it's time for them to enjoy it. 
MH: I'm most excited about being able to give all the people who waited so patiently a location and give them certainty around treatment by taking them on as clients. 
What is 2023 looking like for RoboFit?
MH: We've got some exciting partnerships underway that we're looking forward to being able to announce. We're also recruiting team members, exercise physiologist, physiotherapists, and for other roles to grow our team and continue to be able to help our clients explore what's possible. 
Once we're up and running we're planning to have open days for any local health professionals who might be interested in coming to check us out. Meanwhile we invite those professionals to contact Josh in our team to set up a time for a demonstration of how the exoskeleton devices work, how assisted therapy may be able to benefit their clients, and whether it's appropriate for their clinic or hospital.
CONTACT OUR TEAM TODAY TO TALK ABOUT YOUR NEEDS 1800 560 842.
Join our exciting journey in discovering the future of rehabilitation by subscribing below.