Hybrid Assistive Limb (HAL) Devices
Exoskeleton technology has rapidly advanced in recent years, providing unprecedented opportunities to revolutionalise rehabilitation and patient outcomes. However not all exoskeletons are the same. They can be broadly classified as active and passive exoskeletons. Some exoskeletons do all the work for the person wearing the device, others use bio feedback or signals from the wearer to drive movements.
This neuro feedback loop from active exoskeletons can encourage neuroplasticity.
RoboFit has partnered with Japanese manufacturer Cyberdyne Inc to offer cutting edge neuro controlled exoskeletons to offer the integration between human and machine.
RoboFit offers three types of exoskeleton to use within your sessions with our accredited trainers:
1.Lower Limb Exoskeleton,
2.Single Joint Exoskeleton, and
3.Lumbar Support Exoskeleton.
Cyberdyne's HAL exoskeletons read the wearer's bioelectric signals via electrodes, interprets the wearer's movement intention and working with them to complete movements. This program encourages the development of new neural pathways, and can improve motor and sensory function.
If you want to organise a demonstration for your team use the form below to contact our team.
Contact the team to schedule a trial.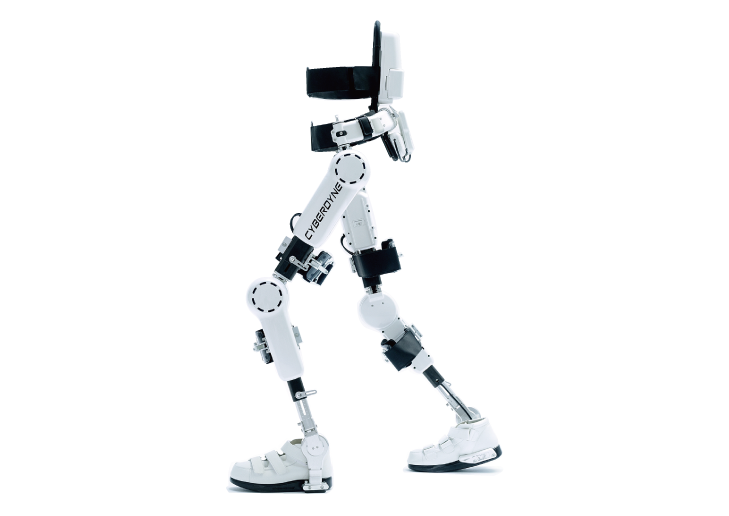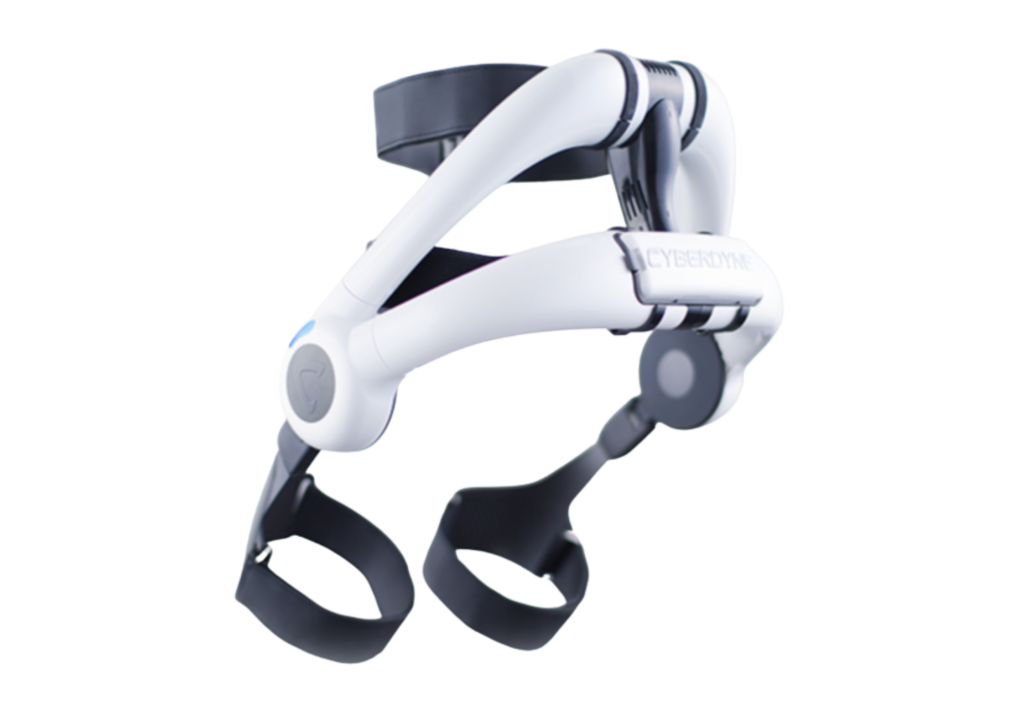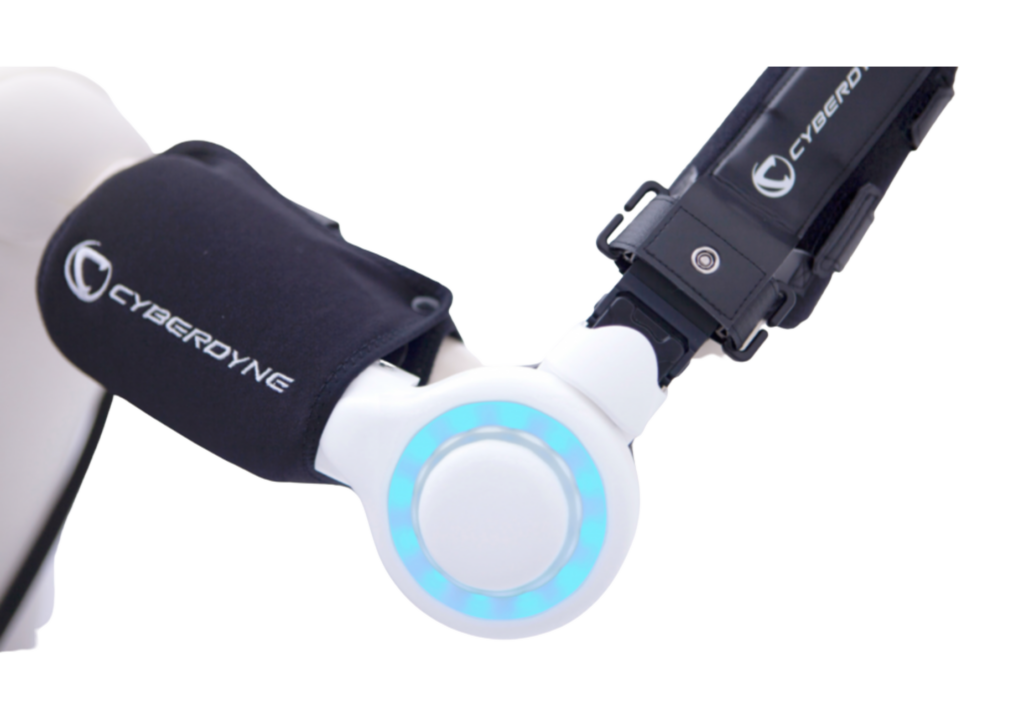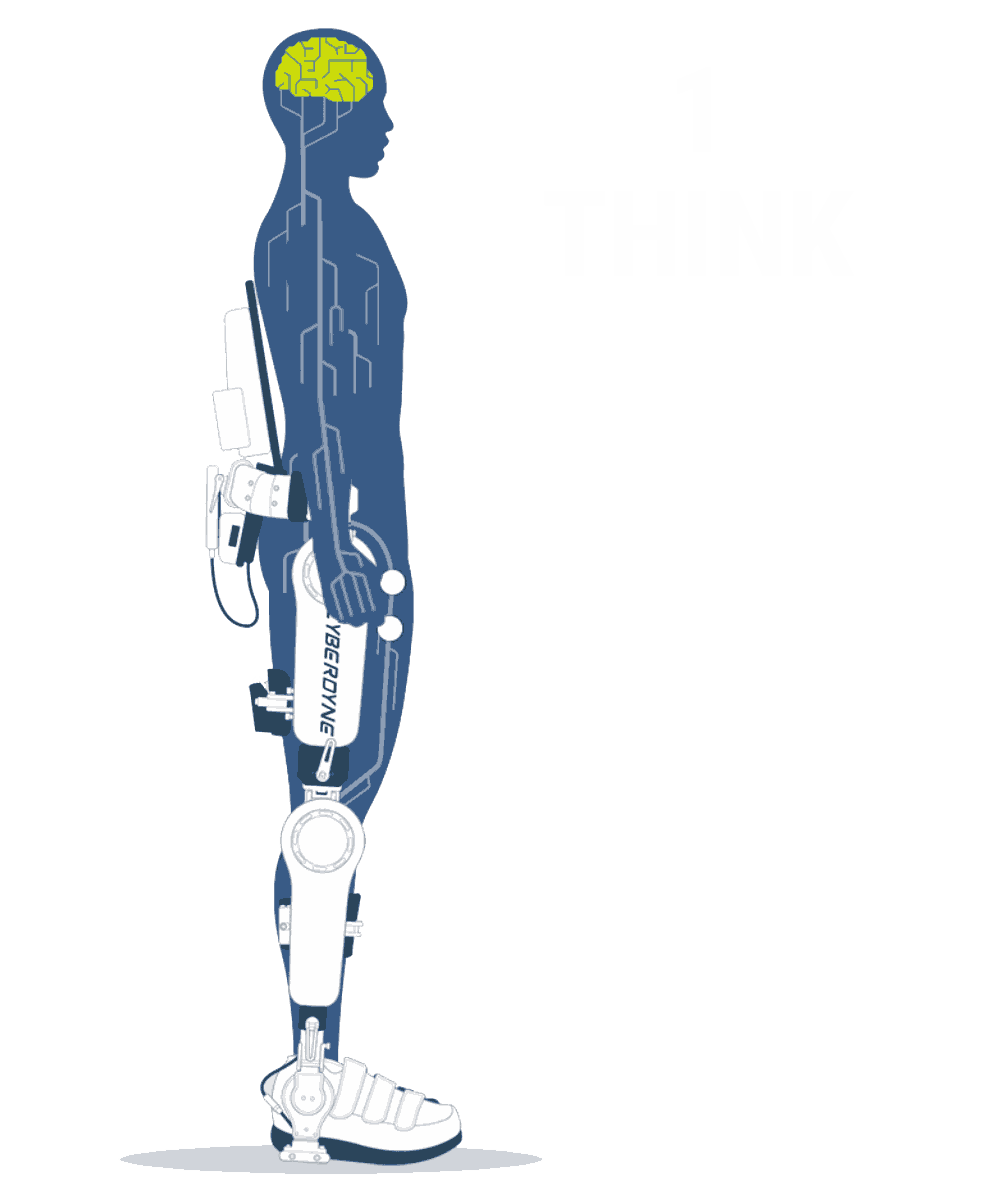 First, you go to perform movement. When this happens, your brain sends signals to the desired muscle group to tell it to act.
Receiving the signals, the muscles attempt to move. In a healthy body, this would be where the muscle acts with the intended strength and speed.
Using electrodes, HAL reads the bioelectric signals sent by the brain and determines what movement the wearer intends to perform.
In accordance with the recognised motions, HAL distributes power to the exoskeleton, providing the wearer with the required assistance to complete the action as normal. 
Performing the motions with HAL stimulates neuroplasticity, developing new neural pathways and improving long term motor function.