Anna's first week at robofit
Anna is sharing her thoughts on her first week at RoboFit Sydney. 
As an Accredited Exercise Physiologist Anna joined the team to help client's explore what's possible. Before you read Anna's first week reflections we've added a brief bio introduction on Anna:
Special interest: Neurological rehabilitation and women's health 
Why you chose your field: I've always loved exercise so I wanted to learn the science behind it's affects on the body.
Random fact about you: I'm learning how to surf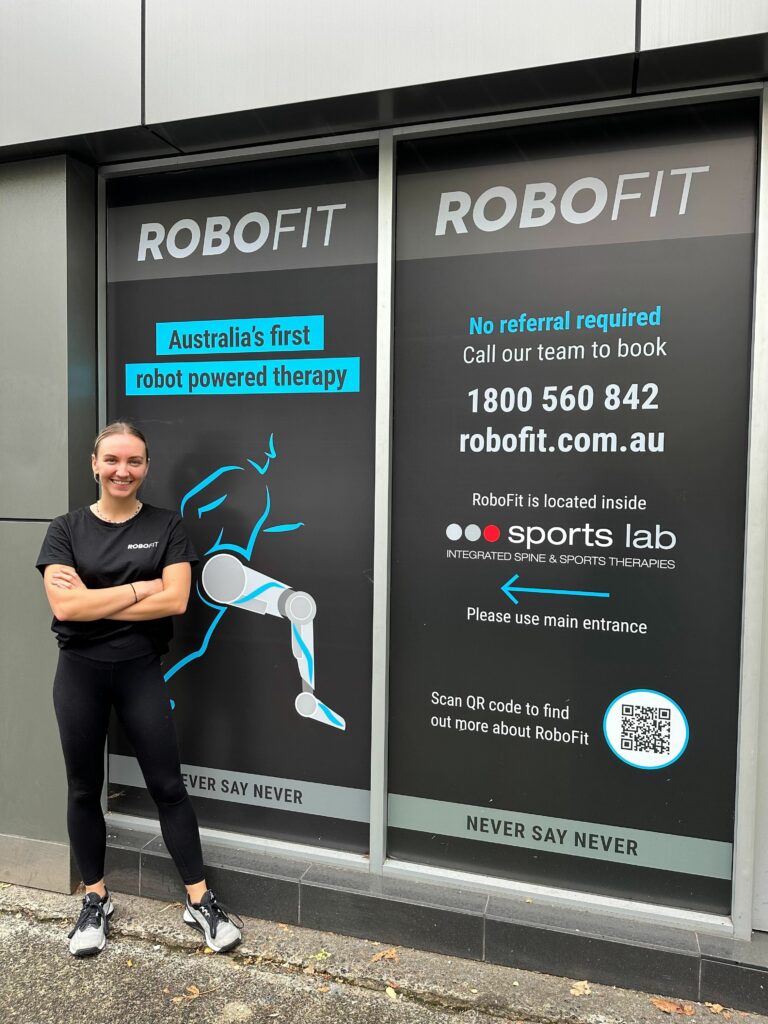 My first week at Robofit was all things inspiring, terrifying and challenging. I'm a firm believer that the situations and experiences that challenge you the most are the ones worth doing, so I was eager to be thrown into the deep end and learn to swim. Initially, while I was shadowing sessions I was impressed at how seamless and effective the HAL is when used for a wide range of client presentations.
Although the HAL itself is incredibly useful in the technical side of retraining neurological pathways, I also loved seeing the trust and rapport between the therapists and clients as this is just as important for effective and enjoyable sessions. Learning the set up of the robot + harness, adjustments for the assistance and reading the signals was a lot to take in at first, but the team have created such a patient and supportive learning environment that I didn't feel scared to ask questions or give things a go.
That also extends to our clients who have all been fantastic learning resources for me while I deepen my understanding of how to effectively adjust the technology for each individual to target their goals. Working in this clinic has only deepened my passion for Exercise Physiology and how it can push the boundaries of what people think is possible. Being able to harness this technology in conjunction with my physiology knowledge is such an exciting prospect and I can't wait to see what my clients achieve.
Curious about exercise physiology and your goals?
Click on the link below to learn more about what Exercise Physiologists do and how they can help you reach your NDIS, Aged Care or general health and wellbeing goals.
Join our exciting journey in discovering the future of rehabilitation by subscribing below.